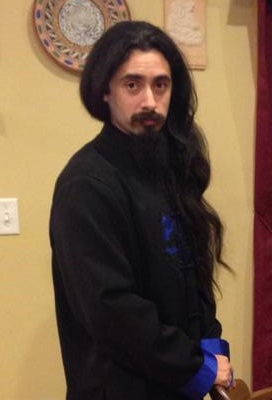 James J. Franco -
Licensed Acupuncturist
Located 60 miles west of the Twin Cities in the town of Litchfield, MN. The Sleeping Dragon Clinic of Acupuncture and Chinese medicine was opened by James J. Franco in October of 2013. James studied many years from world renown teachers, and graduated in the top of his class. He chose to open his Clinic in his hometown in order to bring the many benefits of Chinese medicine to the people of Litchfield and the surrounding areas.

The philosophy of the Sleeping Dragon Clinic is to treat the individual, not just the disorder. When a patient comes to The Sleeping Dragon, they will be diagnosed based on their personal needs, then a treatment, ranging from acupuncture, dietary counseling, Qigong, and herbal remedies, will be used to treat them. Since every person is different, The Sleeping Dragon strives to create a unique treatment that will be most effective to help that individual person.

At The Sleeping Dragon Clinic, we will treat you with the up most respect and work with you to treat disorders that may have been plaguing you most of your life. Let our skilled Acupuncturist use his extensive knowledge of the many treatments from The Orient to improve your standard of living, and perhaps give you back the energy and virility that you thought was once lost to you.
Testimonials
"I was skeptical at first, but after just the first treatment I was already feeling results." -James Hang

"My old shoulder injury had been bugging me for years, but after a few treatments, and performing the recommended Qigong, I was free from pain." -James Hang, again

"Huh, you want my permission to quote me? No." -James Hang, oops