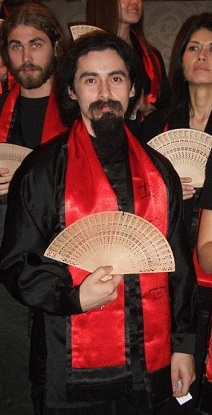 Education
James J. Franco began his training in the healing arts in the field of massage and reflexology, and received an Associates Degree from The Minnesota School of Business. James has also studied Myofacial Release & Trigger Point Therapy.

James then went on to earn his Masters Degree in Traditional Chinese Medicine from the Academy of Acupuncture and Oriental Medicine, located in Roseville, MN. This included training in: Zhen Shu (Acupuncture), Zhong Yao (Chinese Herbal Medicine), Tuina (Acupressure) , Gua Sha, Medical Qigong, Tongue and Pulse Diagnosis, Dietary Therapy, and Fire Cupping.

The acupuncture training James received included: acupuncture according to Chinese medicine theory, five elements acupuncture, auricular acupuncture, Microsystems acupuncture, and orthopedic acupuncture.
History
James was born and raised in Litchfield, MN. With strong roots in the community, James wanted to bring the health benefits of Chinese Medicine to the people of Litchfield and the surrounding areas. James has been studying Martial Arts since he was a young boy, and practices various styles including Wing Chun, Bogwah, Tai Chi, Kempo, and many other styles. He hopes to reach as many people as possible with his skills and improve their quality of life through acupuncture, herbal medicine, and medical Qigong.
James was interviewed by Litchfield's local newspaper the "Independent Review" in November of 2013.