Tohru's Family and Friends
Sohma's Family
Other Important People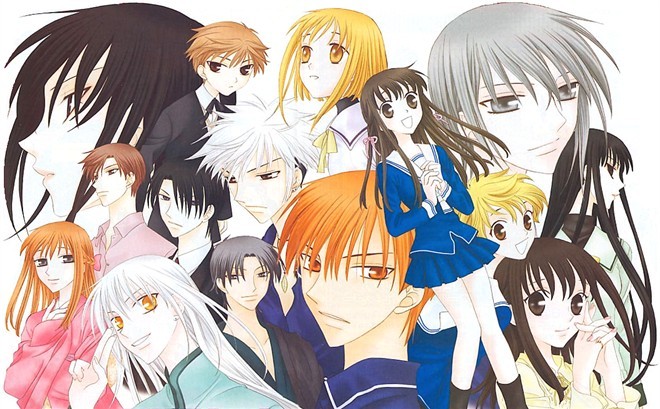 Plot
When high school student Tohru Honda's mother died in a car accident, Tohru begins living in a tent and supporting herself. That is, until she finds a home in the least likely of places, inhabited by her classmate Yuki Sohma and his cousins Shigure and Kyo.

The Sohmas however, live with a curse.


Thirteen members of the family are possessed by spirits of the Chinese zodiac and turn into their zodiac animal when hugged by the opposite gender or when weak. When Tohru discovers the Sohmas' secret, she promises not to tell and is allowed to keep living with them. The Sohma's curse, however, is deeper and darker than Tohru realized, but her presence soon becomes a large, positive influence on those possessed by the zodiac. She sets out to break the curse, and on the way, meets and discovers each of the Sohma's vengeful zodiac spirits. Each has a different personality, just like the animals in the Chinese Zodiac. Tohru's existence changes the Sohma clan's lives forever...