Home

Common Crochet Stitches

History of Crocheting

Level 1-Beginner

Level 2-Intermediate

Level 3-Advanced


Crocheting can be a fun and rewarding hobbie. You can spend hours creating beautiful gifts to give a loved one or a friend. A crocheted item can become a heirloom to be handed down from you to your children. You can crochet a project, such as a dishcloth using sugar'n cream cotton yarn,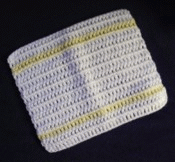 or a doily using size 30.
pattern available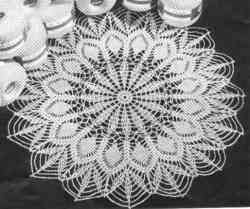 You can make these and many more different crochet projects by using a crochet hook similar to this one, which comes in many different sizes.